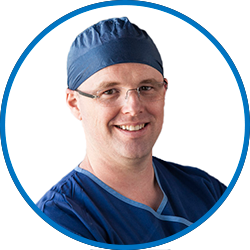 I look forward to meeting you to assist you with your Orthopaedic conditions.
You will need to bring a referral letter from your General Practitioner or other specialist, along with any xrays, scan or other test that relate to your condition.
Some Frequently Asked Questions
Click below to expand the details.
What days can I make an appointment?
At present I am consulting on Tuesdays, and every second Thursday. Consultations on other days can be arranged in urgent situations.
What is the cost of my appointment?
The first time I see you will usually be for 30 minutes. The fee is $160, of which you will receive a partial refund directly from medicare.
Subsequent visits will generally be for 15 minutes, and the fee is $80.
What will my hospital treatment cost?
The cost of treatment in hospital can be broken down into:
The fee that I charge as a surgeon.
The fee that the Anaesthetist charges.
The fee for a surgical assistant, if I require one to assist me in safely performing your operation.
The fee that the hospital charges you.
The cost of any additional tests you may require during your treatment.
The hospital admission fee is usually defined in your health insurance policy, and is typically $200-500.
For emergency surgery, where I feel that you do not have the option to easily consult with other surgeons to compare our fees should you wish to, my "Gap" is usually in the range of $200-500. The exact fee to be charged will be discussed with you before commencing any treatment. There will also be out of pocket expenses from the hospital, the anaesthetists, and certain additional tests if they are required.
For elective surgery my fee will depend on the operation being performed. Prior to undertaking any surgery we will provide you with "Informed Financial Consent" which will give you a breakdown of our best estimate of what your out of pocket expenses will be, should you proceed with the surgery.